Looking for Truck Servicing Alcoa Tennessee?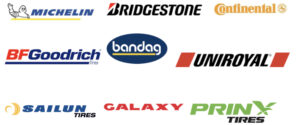 We are your local expert for Truck Servicing Alcoa Tennessee!
You know that truck maintenance is a paramount aspect of any truck or fleet operation. Without operational trucks, your business is leaking money. Realistically, routine maintenance can help prevent most issues that may arise on the highway. However, unexpected breakdowns happen every day. With both those things in mind, consider who has your back for truck repair services. GTG Truck & Trailer is a family owned, local service shop with a fleet that now spans all of Highway 75 from Chattanooga to Tennessee. Never hesitate to contact us for all your truck service needs. Call us today at 423-380-1581 or fill out our helpful service request form.
Trusted Auto & Diesel Repair Shop
We take pride in providing you the highest quality Truck Servicing Alcoa Tennessee at an affordable price. At GTG Truck & Trailer, we have been repairing, towing, and servicing trucks and trailers for decades. Our excellent customer service has garnered appreciation from people just like you throughout Tennessee.
As experts of large truck and diesel engines, we are confident we can satisfy your needs during the most desperate circumstances. We always seek to deliver you a service built around your budget and needs. Similarly, we are equipped with the latest tools to ensure your fleet has as little down time as possible.
We can help with Truck Servicing Alcoa Tennessee!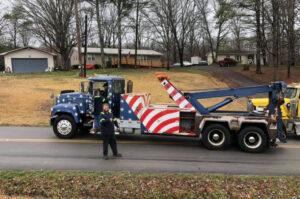 As a local business, our goal is to keep our community and the drifters on the road. We guarantee to keep your fleet DOT compliant, safe, and in peak condition. Obviously, we know your truck or fleet is your livelihood. Every moment a truck is down, is money lost. We always deliver reliable, expedited, and affordable services to our clients with complete confidence, hoping to exceed what you have come to expect from your local diesel repair shop.
HOURS: Monday-Friday • 8:00 AM – 5:30 PM | 24-Hour Emergency Service Available
Roadside Emergency Mobile Truck Mechanic
GTG Truck & Trailer Repair, offers more than Truck Servicing Alcoa Tennessee. Our expert technicians offer professional emergency, mobile truck repair as well, 24 hours a day, 7 days a week. The technicians we employ are equipped with the cutting edge in diagnostic equipment and are guaranteed to deliver you an effective service, regardless of what repair is inevitably needed.
We come to you, diagnose the issue, and make any necessary repairs on site, if applicable. With GTG Truck & Trailer Repair, we will work through the night, rain, or shine, to get you back on the road. As veterans of the industry, we understand the community of truck and fleet owners we serve. We understand that every moment you are down, is money leaving your pocket. As a result, we have dedicated ourselves to serving your community to the best of our ability, anytime we are called upon.
Call today for Truck Servicing Alcoa Tennessee!