GTG Truck & Trailer Repair LLC
871 Pleasant Grove Road
McDonald, Tennessee 37353
24-Hour Road Service: 423-595-2265
Phone: 423-380-1581
Fax: 423-728-2303
Email: info@gtgtruck.com
Hours of Operation:
Monday – Friday, 8:00 am to 5:30 pm
Saturday – Sunday, Closed
We are here to help when you need it most!
Our Goal
Our goal is to provide fast and pristine services that meet our vendors' needs. We strive to keep your fleet moving, safe and DOT compliant. Using our services will amplify the time available for up time of equipment. We strive to provide reliable, deadline sensitive and valuable services that reach the highest standards for our customers. We always strive to exceed your expectations!
HOURS: Monday-Friday • 8:00 AM - 5:30 PM | 24-Hour Emergency Service Available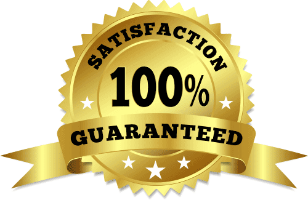 Schedule A FREE Consultation Today!
GTG Truck & Trailer Repair, 871 Pleasant Grove Road, McDonald, TN 37353
Locations Served
GTG Truck & Trailer Repair proudly serves a large and ever-expanding area including:
TENNESSEE COMMUNITIES
Alcoa • Athens • Benton • Careyville • Charleston • Chattanooga • Cleveland • Clinton • Dayton • Decatur • Ducktown • Dunlap • Englewood • Etowah • Farragut • Hixson • Jasper • Kingston • Knoxville • La Follette • Lake City • Lenoir City • Loudon • Madisonville • Manchester • Maryville • Monteagle • Norris • Oak Ridge • Ocoee • Red Bank • Rossville • Soddy Daisy • South Pittsburg • Spring City • Strawberry Plains • Sweetwater • Tellico Plains • Vonore
Also serving: Stevenson, AL • Murphy, NC
TENNESSEE COUNTIES
Bledsoe County • Bradley County • Coffee County • Franklin County • Grundy County • Hamilton County • Knox County • Loudon County • Marion County • McMinn County • Meigs County • Monroe County • Polk County • Rhea County • Roane County • Sequatchie County
Also serving: Jackson County, AL • Cherokee County, NC