Looking for Truck Service Near Me Dunlap Tennessee?
We are your local expert for Truck Service Near Me Dunlap Tennessee!
For all your Truck and Trailer needs please give us a call. We service all makes and models. We service Bridgestone, Continental, and Michelin National Tire accounts.
We are a family-owned business, so we believe in treating everyone like they are family! We understand that down time is crucial, and we will do our best to minimize the time.
We have the latest truck and trailer computer software. We have a fleet of fully stocked service trucks. We offer 24/7 roadside assistance with the full-service shop being open M-F 8:00 am — 5:30 pm.
Our goal is to provide fast and pristine services that meet our vendors' needs. We strive to keep your fleet moving, safe and DOT compliant. Using our services will amplify the time available for up time of equipment. We strive to provide reliable, deadline sensitive and valuable services that reach the highest standards for our customers. We always strive to exceed your expectations!
We can help with Truck Service Near Me Dunlap Tennessee!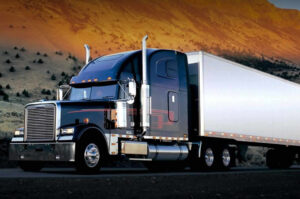 Hear what our valued customers have to say!
"This is a very good company to work with, husband and wife is down-to-earth They rebuilt my Caterpillar engine and I'm very pleased. So pleased I had another truck towed 400 miles Just so they can work on my old dinosaur engine red top n14 cummins."
"I've been using these folks for a couple of months now and they provide awesome service both at my location and at their shop. They communicate well and their mechanics are fast and do great work. I highly recommend GTG and will keep them as a preferred provider."
Thank you GTG, you saved the night. Your mechanic was awesome. He kept a very positive attitude for having to come in at almost midnight on a Saturday night to fix my problem. Greatly appreciated and we will be recommending you to our company and friend's.
Call today for Truck Service Near Me Dunlap Tennessee!